Lincoln TownCar 1990 – 1997
The second generation TownCar was introduced in 1990 and it was completely new. Except for the engine, that was still the old 5.0l V8. It was a difficult task to replace the TownCar, because of its clientele. Besides the rental and limousine companies, they were the conservative people who were very fond of land yachts. But the designers at Lincoln managed to make a modern land yacht that kept the old values. It was spacious and comfortable. But because of the computerized air suspension and speed sensitive power steering it would be more controllable at higher speed.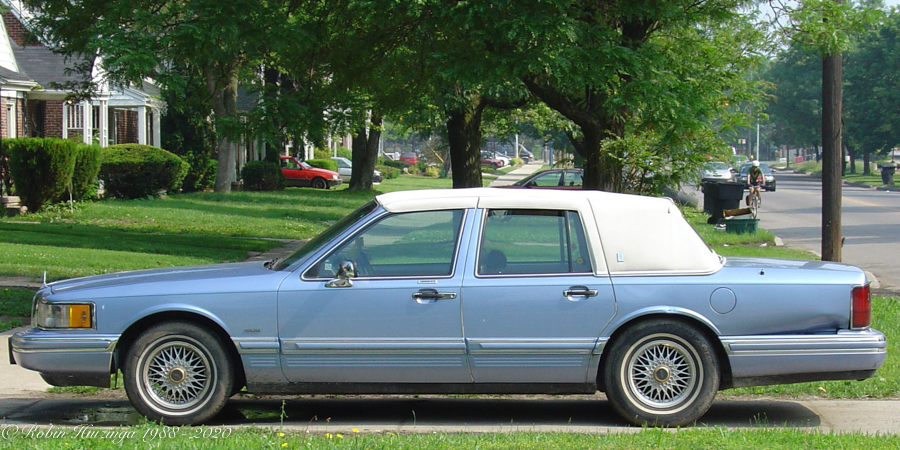 The new TownCar came in three versions, base model, Signature Series and the Cartier Designer Series. Cruise control, climate control were standard, but a passenger airbag and anti lock brakes were optional extra's.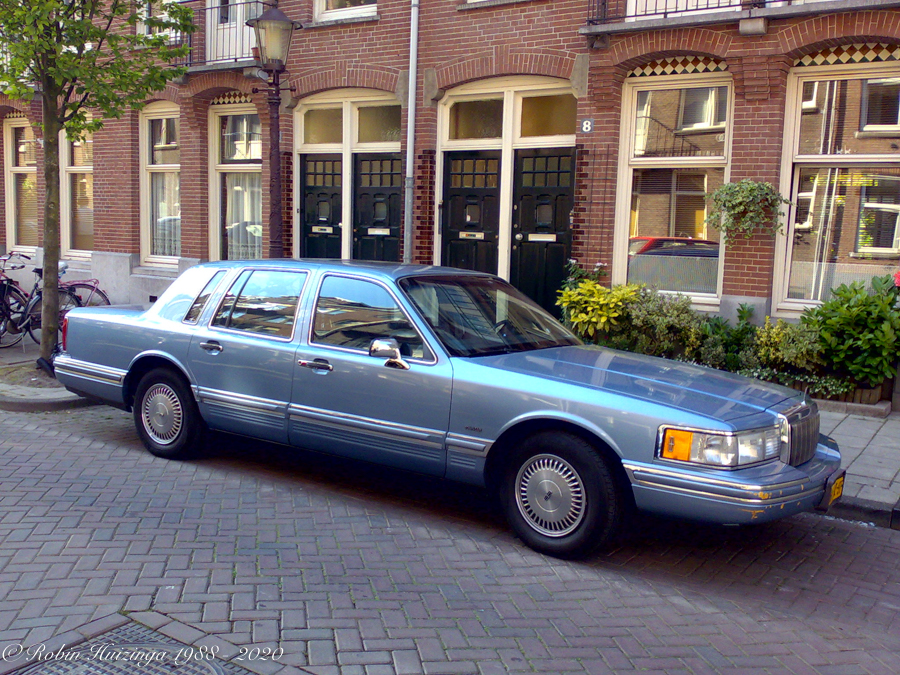 In 1991 the all new InTech 4.6l V8 was introduced, replacing the old 5.0. This unit produced 190 bhp with a single exhaust and 210 bhp with dual exhaust. Other improvements to the TownCar for this year were a revised front suspension, standard four wheel disc brakes and optional traction control with ABS.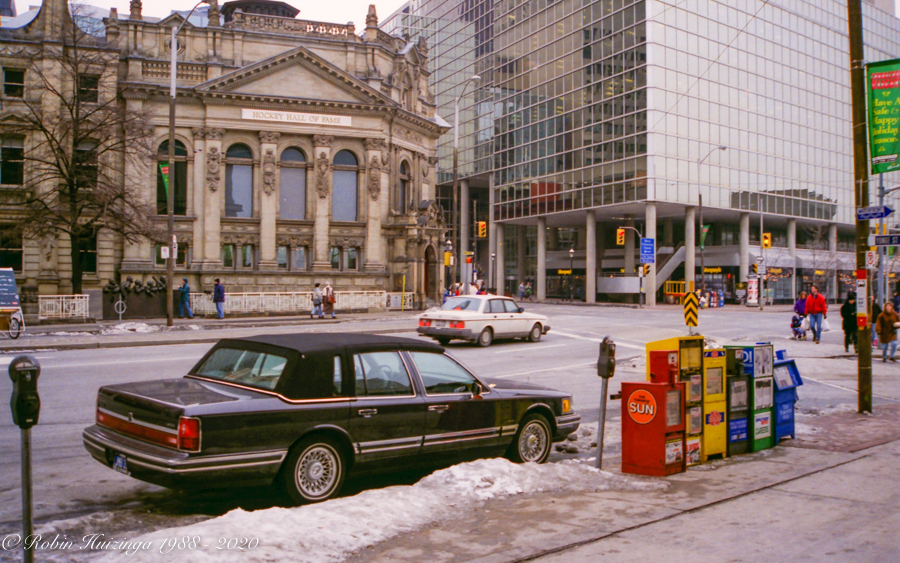 In 1992 all Lincoln base models were renamed Executive Series. Also a new model was introduced, the Jack Nicklaus Edition, named after the professional golf player. It was available in Jewel Green or Arctic White clear clearcoat metallic with a white leather interior. A passenger airbag became standard equipment. For 1993 the TownCar received some minor changes. The front lights were revised, the grill was a bit more aerodynamic and the rear lights were revised. The line-up consisted of the same four models as in 1992. For 1994 no changes were made.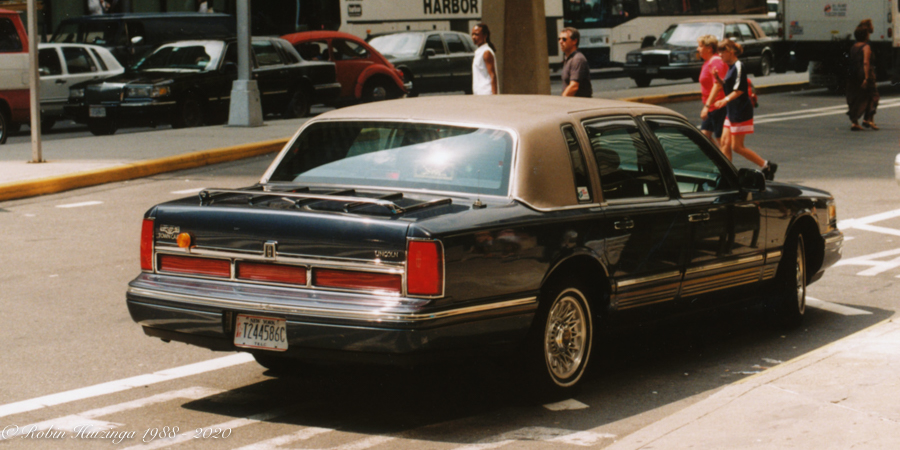 In 1995 the TownCar received a major facelift. The headlights became smaller and the taillights were revised. The back up lights moved to the middle. But the biggest change was in the interior. The digital cluster was revised, the radio and the ac controls switched position to make room for the new Ford radio line up and the seats were updated. The engine improved on emissions.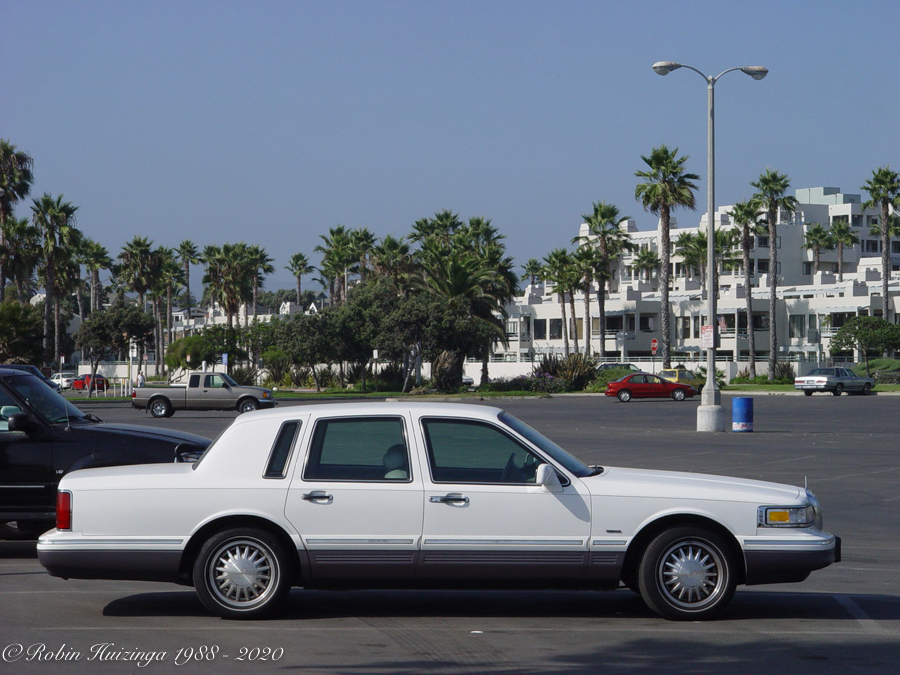 In 1996 Lincoln celebrated it's 75th anniversary as a car manufacturer. Fir this year every Lincoln was available with a Diamond Anniversary Option Package. For the TownCar this was an option package on top of the Signature Series and included a power moonroof, window badging, leather seats, cell phone and a JBL sound system. 1997 was the last year for the second generation TownCar. It received some minor changes, like relocating the series designation for the Signature en Executive Series to the front fenders, improved materials on the inside of the doors.