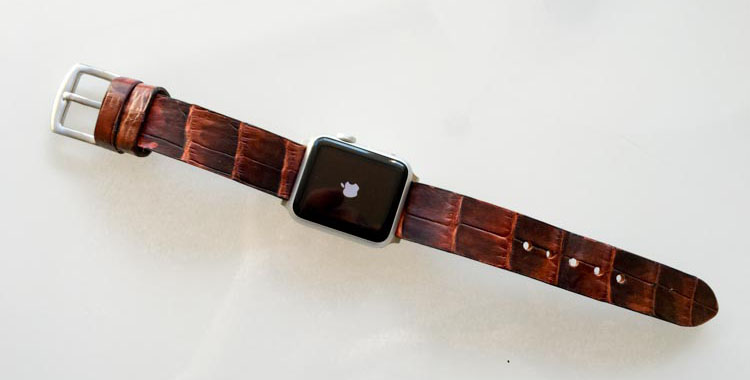 When the Apple watch came out, I wasn't really tempted to buy it. I normally don't wear a watch. Years ago, I left a Vacheron in a restaurant and it was then, that I decided, what I don't take with me, I will not leave behind.
However, I did some reading about the watch and at some point, I got intrigued by it. Someone who explained that he doesn't see Apple's Watch as a watch, but as a remote for his iPhone wrote one of best articles I read. To support his assertion, he wore his aWatch on his right wrist, not showing the time, and his regular watch on his left. So, when a befriended watch collector and Apple enthusiast offered me to buy his aWatch, I did.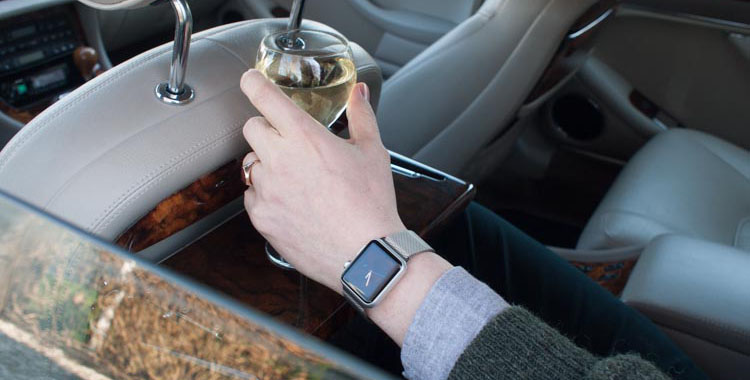 A lot of articles on the internet will tell you, that Apple's version will never be a "real" watch and I agree with that. But not in a way, that the aWatch is rubbish. Comparing both is like comparing my brother in law's Citroen Picasso with my Daimler. My Daimler will take you on a journey from A to B in a surrounding of leather and wood. It has four electrical heated and adjustable seats that are comfortable if you are not taller than 1m85. The Citroën will seat 5 adults that are taller than 1m85 and bring them anywhere for an amount of gas that is half of what the Daimler needs. The similarity here is that one is a beautiful piece of machinery and the other is a practical tool to tell you time or brings you from A to B.
Personally, I think you should compare the Awatch to digital watches from the eighties. I was in my teens and loved them. These quartz watches offered so much more, then than just the right time. You could see what time it was on the other side of the planet, it could wake you in the morning, or you could measure the time it took you, to go to school. My favorite was the Casio Databank, which could store 50 data entries, which were either appointments or phone numbers. But the best thing was, it could call any number, by producing the dial tones. Keeping it near to the phones mic, was all that needed to be done.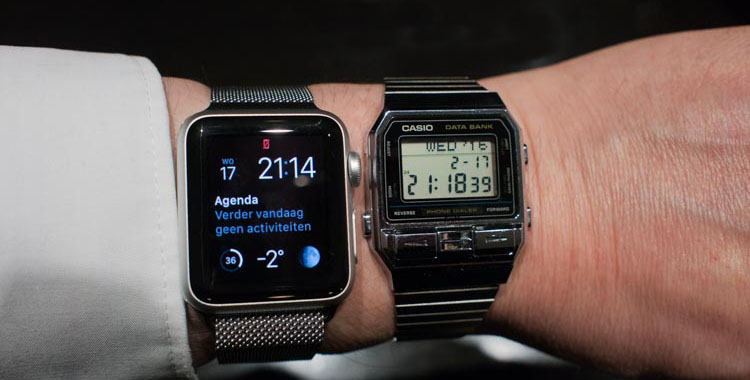 Compared to these examples, I think Apple did a very nice job. The Casio data bank for example was not cheap. Back in 1988 it was 200 guilders, which for me at least, was a lot of money. But it feels very light and to be honest, cheap. My aWatch is a 38mm sports model and came with a black fluoroelastomer bracelet. The sports model is made of matt aluminium, which is the same material as my iPhone. That way it looks really good with the iPhone, also since the rest of the styling is similar as well. But it also has the same quality feel, the iPhone has. The screen is very clear and sharp. I refuse to wear reading glasses, but reading everything on the display, is no problem.
Let's talk about what you can do with it by starting with my favorite feature by far, the hands free option. Again in the eighties, there was a TV show with a guy in a black Pontiac TransAm. He could talk to that car through his watch. With the aWatch you still cannot talk to your car, but you can talk to your watch and, depending on who is calling, get a sensible response. The volume of the speaker is not that loud, but while driving in a car without a hands free kit, it will do a good job and the microphone also works nicely. I use it frequently, when I drive in someone else's car and don't bother to connect to the hands free set. It also works, when the iPhone is in another room and it rings.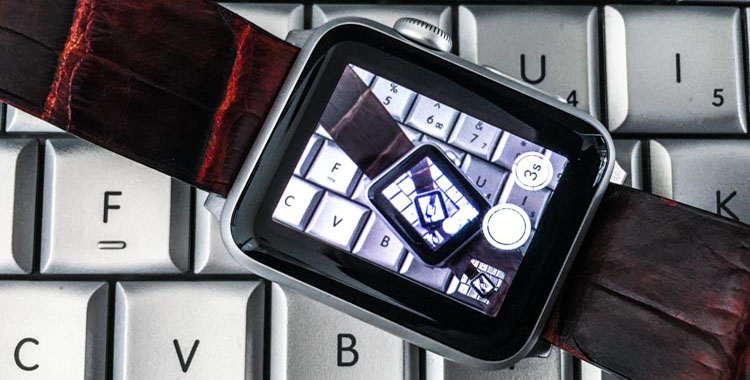 Another favorite of mine is the camera. The aWatch has no camera of its own but works as a remote for the iPhone camera. It gives a live view on its display and that gives you the option of making infinite photographs, like you can do with the Sony DSC-QX10 & DSC-QX100. And it can also be used as a spy tool. Just leave the iPhone in a room and watch the live feed on your aWatch. Instantly, you are Ethan Hunt. Since an app has to support the aWatch, it will only work with the standard photo app at this time. Camera+ only supports the shutter button in its app and the Sony app for the QX10 & QX100 doesn't support the aWatch at all. Too bad, because the combination of the aWatch and DSC-QX10 & DSC-QX100 (on a tripod) would be great.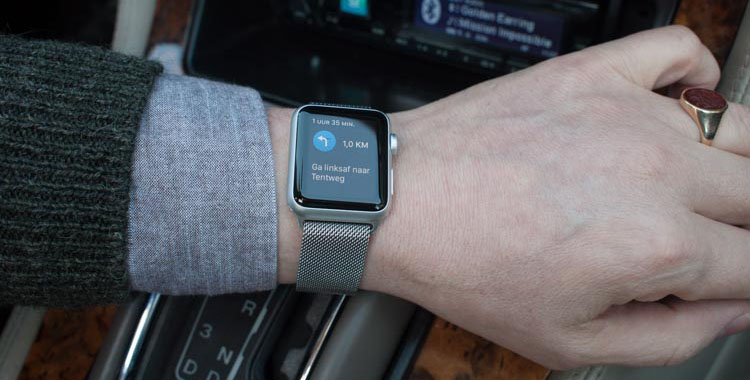 A very useful feature is the support of maps and its navigation functions. When the iPhone is connected to a car stereo or headphones, one can already use the spoken directions as a guideline. The aWatch also shows the directions and distance, by an icon to the next change of direction. Since I am not keen to hang all kind of electronic devices on my windshield, I use this at the moment. I have to get used to looking at my wrist for the next clue were to go, but it beats an iPhone sliding all over the dashboard. When not connected to a headset or car stereo, it will give the spoken direction through the iPhone, not the aWatch. And if the iPhone is in your coat pocket, it will give no spoken direction at all, but the aWatch will vibrate when you have to pay attention. Maybe a suggestion for the next Watch OS.